We're here to help you grow
FinAccess solutions help growth and scale of non-traditional financial institutions including microfinance institutions, Co-operatives, SACCOs and savings groups (chamas).
Our mission is to grow and scale non-traditional financial institutions in growth markets
We plan to achieve this by leveraging technology to automate their business processes, enhance security, improve financial literacy, and integrate with products that add value to their business.

FinCore is a micro-banking system designed to power back office operations. The product manages customers, loans, monthly bills, reminders, payroll, shares, deposit processing, electronic funds transfers and general ledger accounts. It is also available on mobile to facilitate SACCO staff carry out their tasks remotely on the field.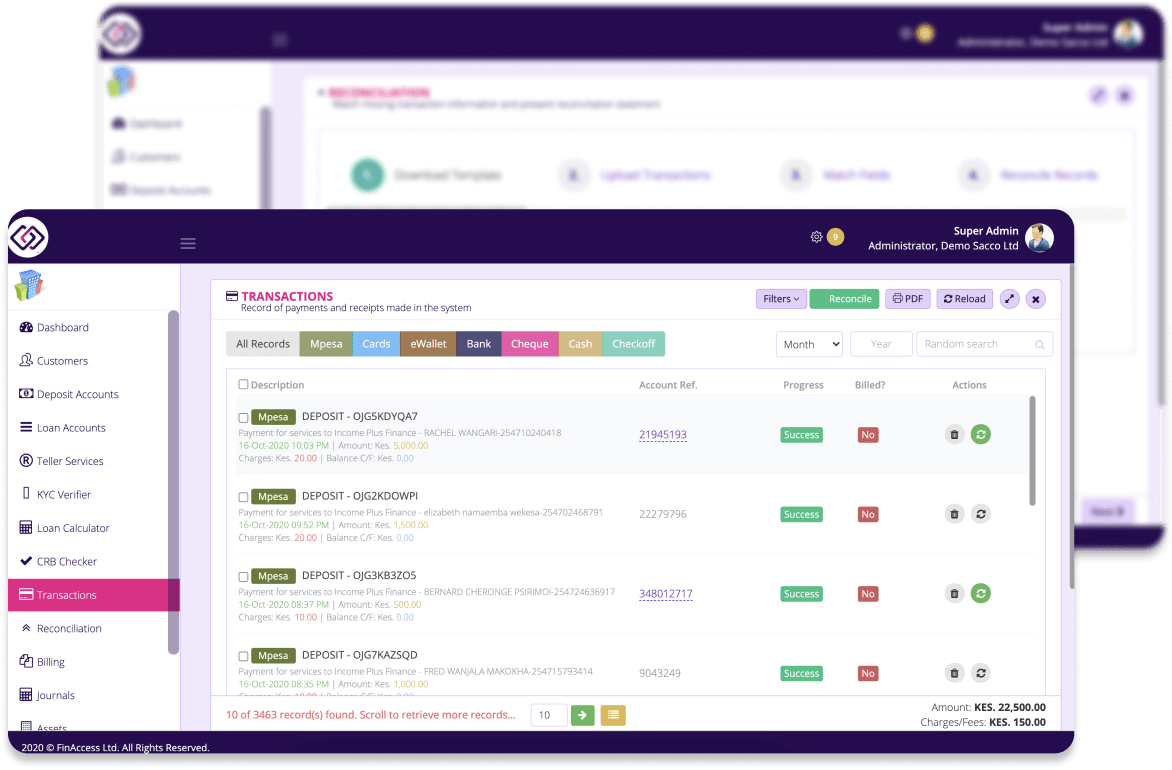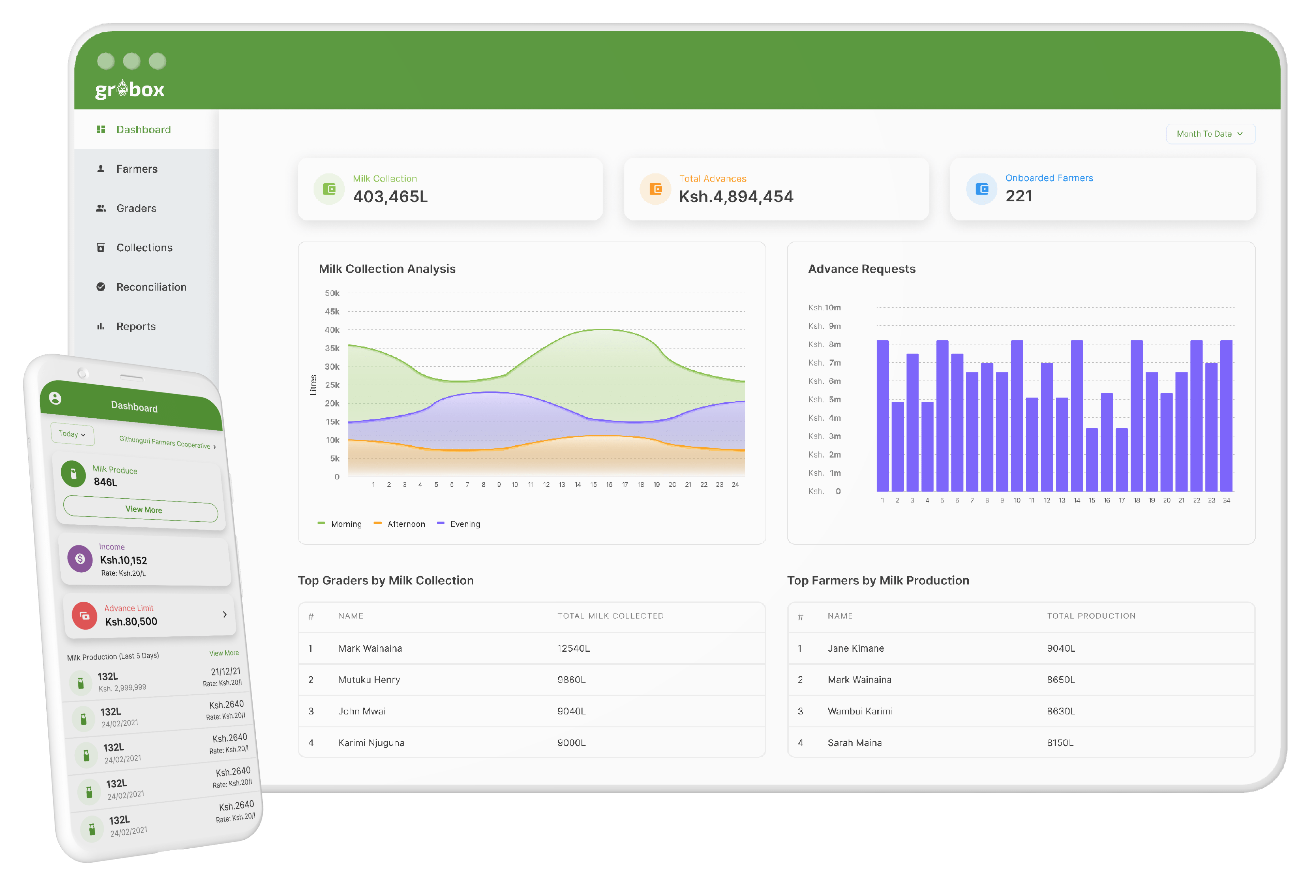 GroBox is a data visibility solution for dairy cooperatives that tracks and records milk production to make informed decisions and improve outcomes including access to credit. The information collected is important to various stakeholders including banks, farmers, vendors and the cooperative itself.

Mango Engine is a digital platform that powers new ways of saving and lending for Chamas and other social savings groups. Members can save, borrow and repay through their mobile phones while keeping track of their members loans and investments with ease.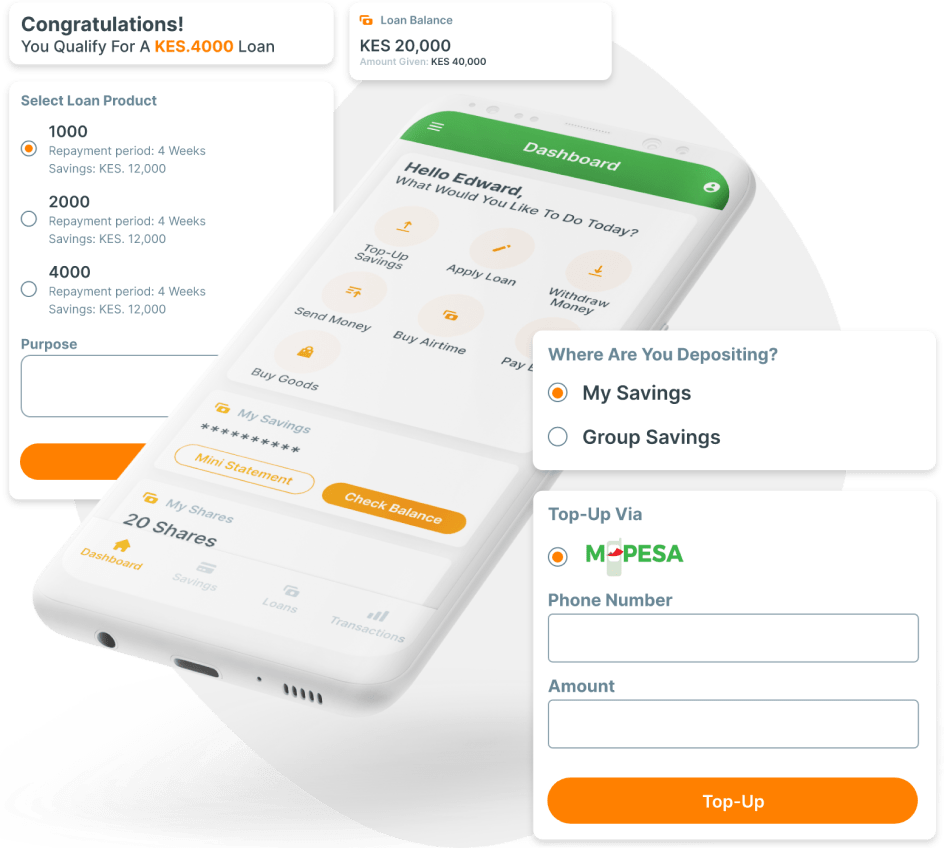 Join the Community
Get on the list, and be one of the first people to experience the future of microfinance growth.
Always up to date with the FinAccess blog
The more you know, the more you can do.
A core banking system is a back-end financial system that processes financial transactions within...
A key part of personal financial management is having a comprehensive financial statement. It...
Our Clients Say It All
FinAccess is a gem! My microfinance has grown in a short time because of Mango Engine's superb benefits.
— Maria K., Inua Dada Cooperatives
FinAccess takes all the hassle out of your microfinance's journey towards growth. Their products are stellar, and they always place customers first.
— Mark W., MySacco Ke.